MAIN GEOPOLITICAL AREAS IN THE WORLD
The globalization tends to homogenize countries and areas with different culture and traditions. But we can say that each area has their own physical, socioeconomic and political identity. The areas we could distinguish are:
Africa has two main regions: Northern Africa and Sub-Saharan Africa. Except South Africa, Seychelles and Mauritius we can conclude that Sub-Saharan Africa is the least developed geographical region ion Earth.

However, Northern Africa has a higher standard of development.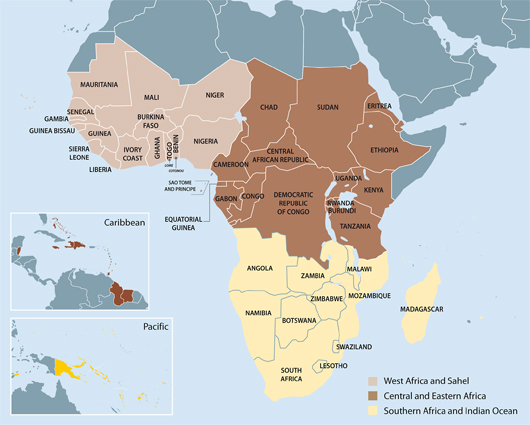 America is divided into North America and Central/ South America regions. However, it is better to differentiate three regions:
North America.
Central America and the Caribbean.
      Central America, South America and Mexico form Latin America.
Asia is divided into the following regions: Northern and Central Asia, Western Asia, Southern Asia and Eastern Asia. Northern and Central Asia is made up of the Russian Federation and the former Asian Soviet Union republics. Western Asia comprises the countries in the Middle East. China, Japan and India are included in Eastern Asia.
Oceania consists on Australia, New Zealand and all the island states in the Pacific (Papua, New Guinea, Melanesia, Micronesia and Polynesia) Australia and New Zealand are the most developed countries.
WORKSHEETS TO PRACTICE:
VIDEO TO EXPLAIN SOME GEOPOLITICAL ISSUES: